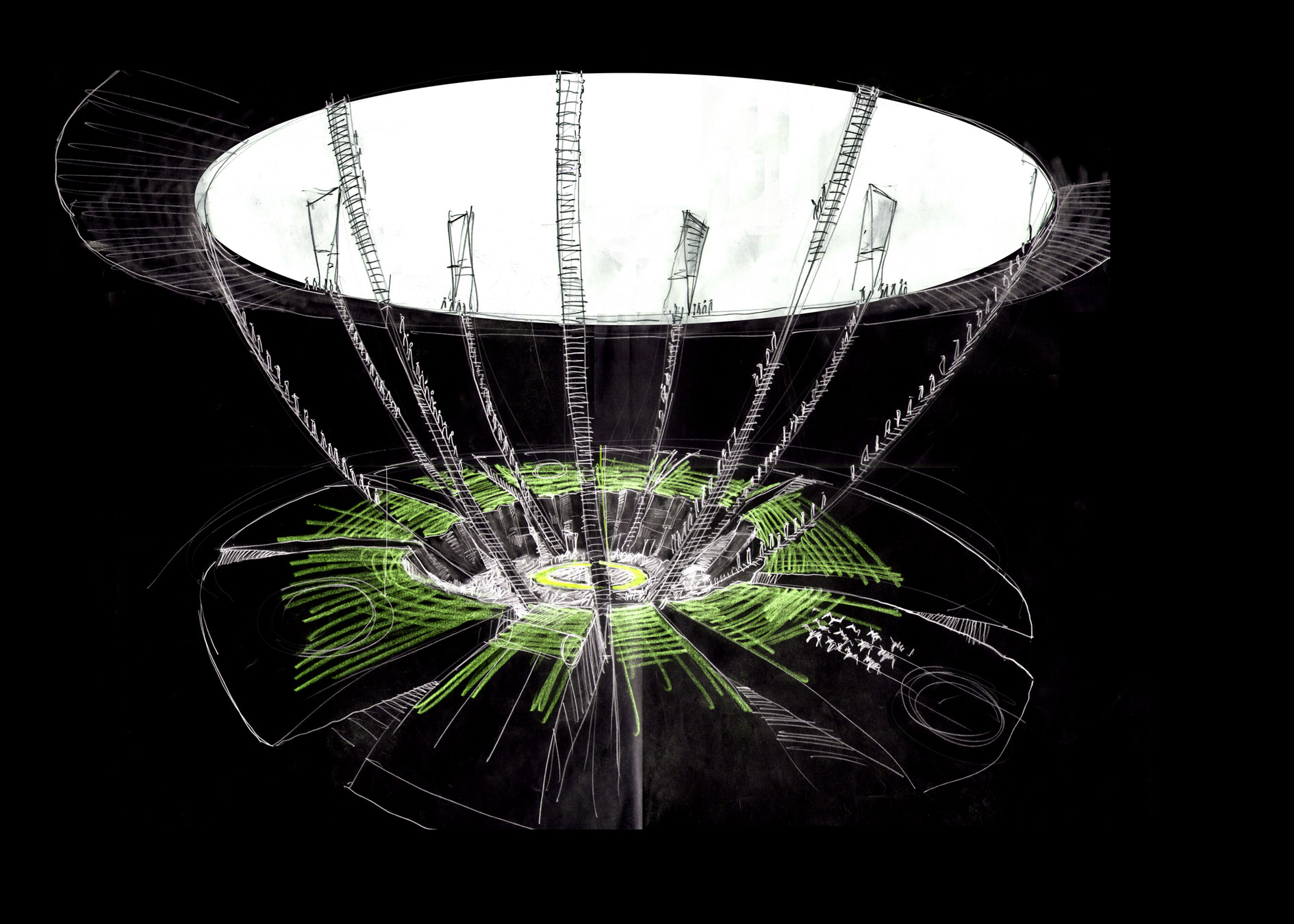 Dir. Danny Boyle
with Mark Tildesley,
Suttirat Larlarb,
Frank Cottrell Boyce,
Charlie Cobb
Position Art Director
Nov 2010 to July 2011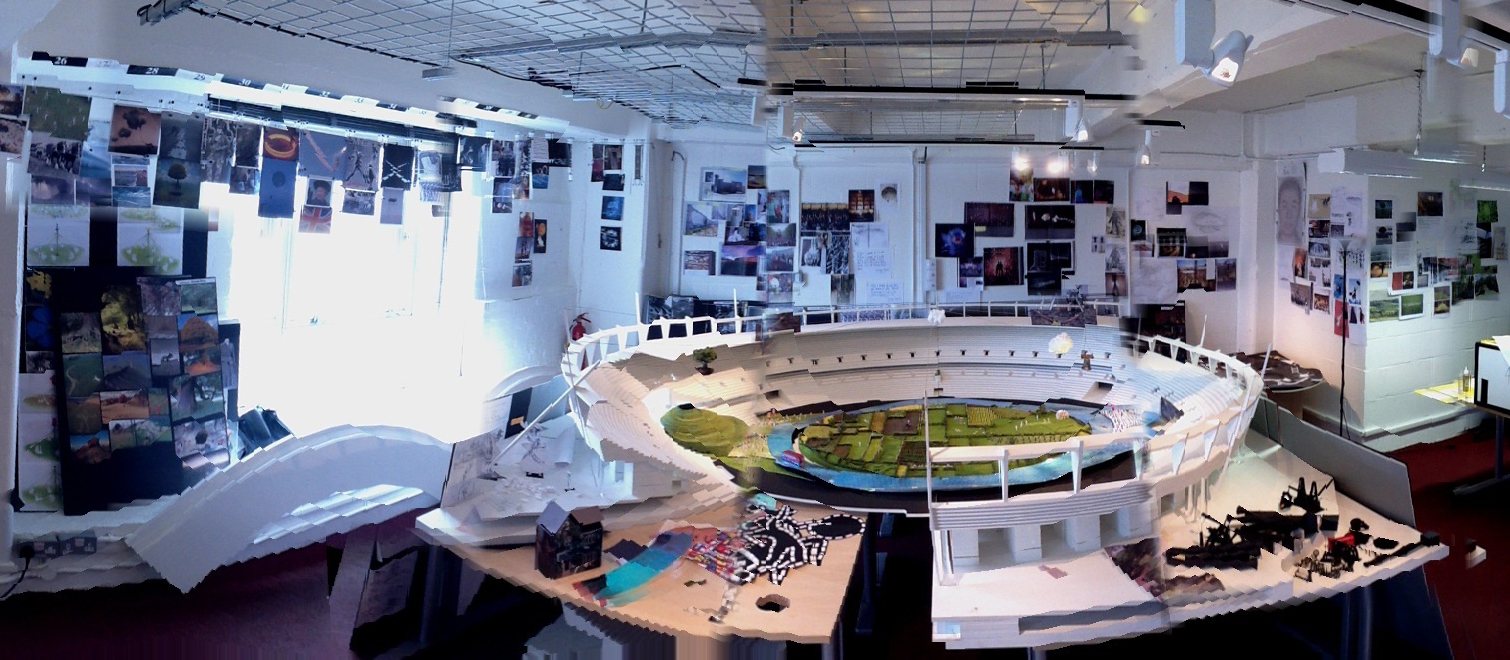 8ft Olympic stadium model with 'Green and Pleasant Land' chapter set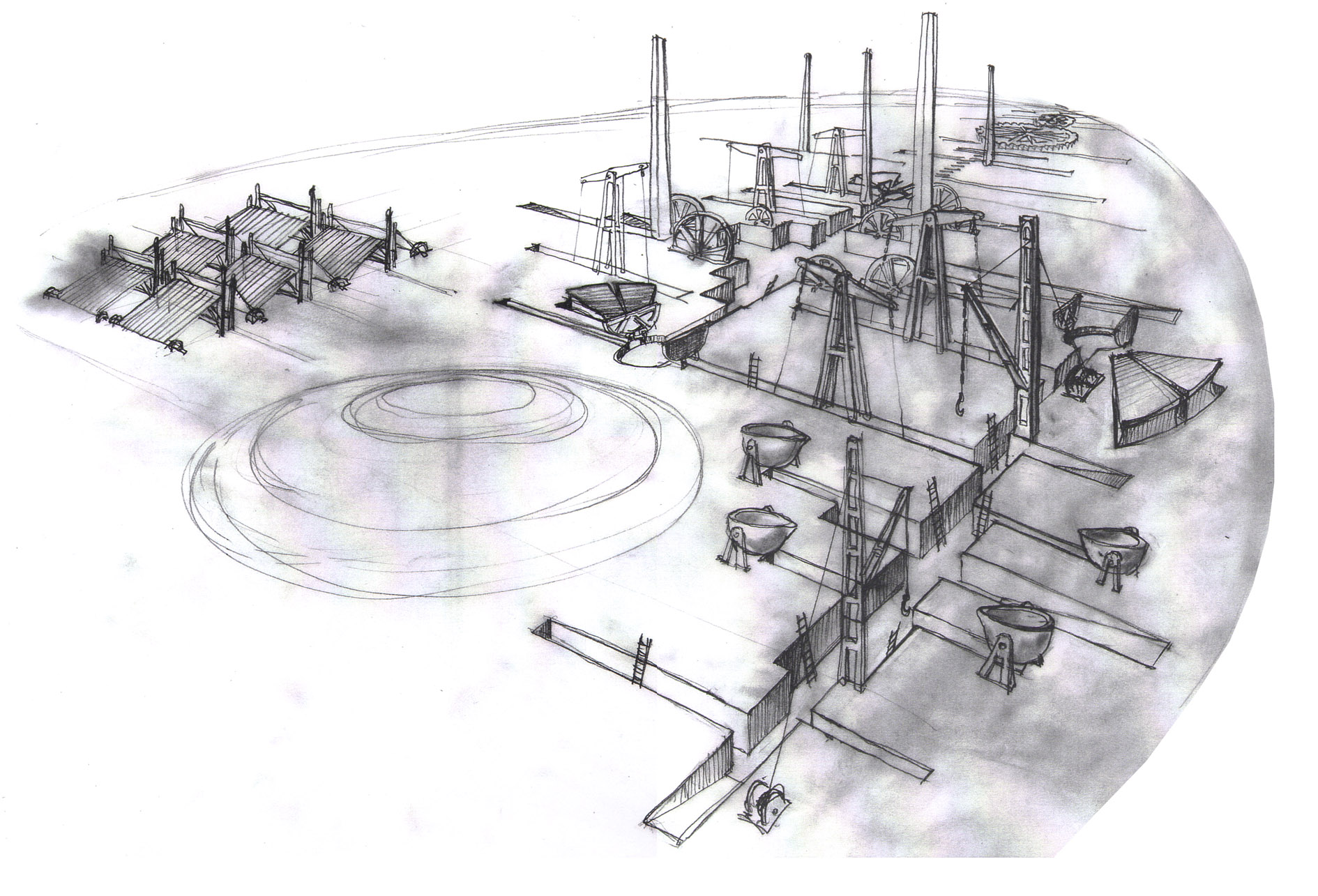 Early sketch for Industrial Revolution reveal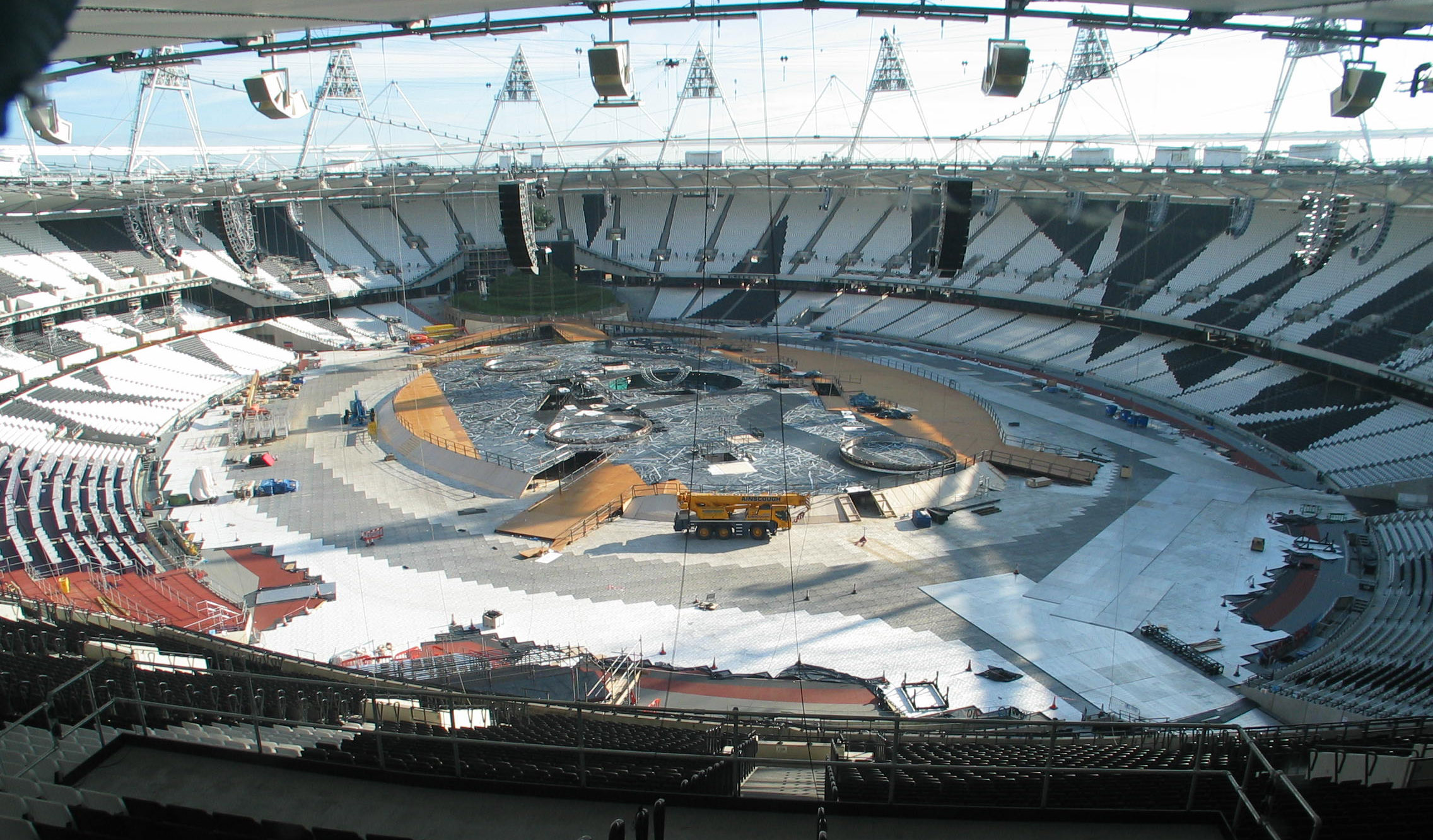 Main performance area under construction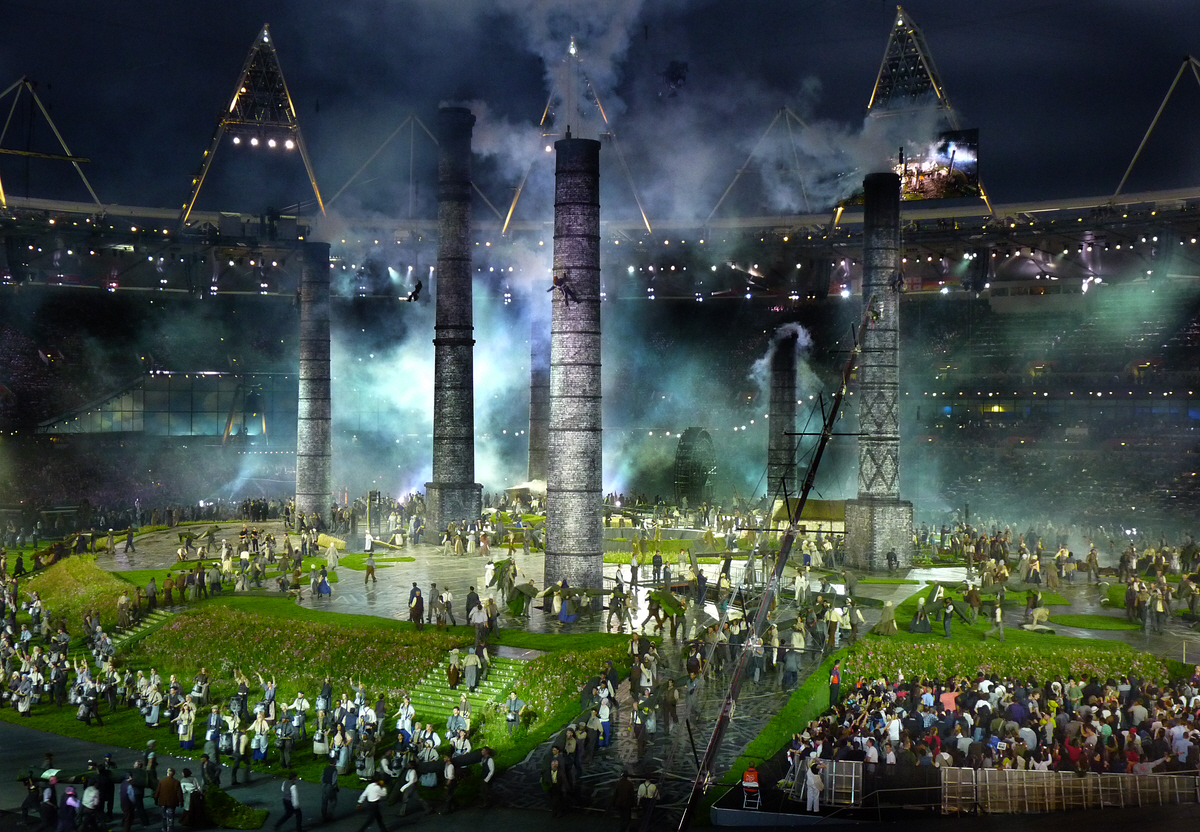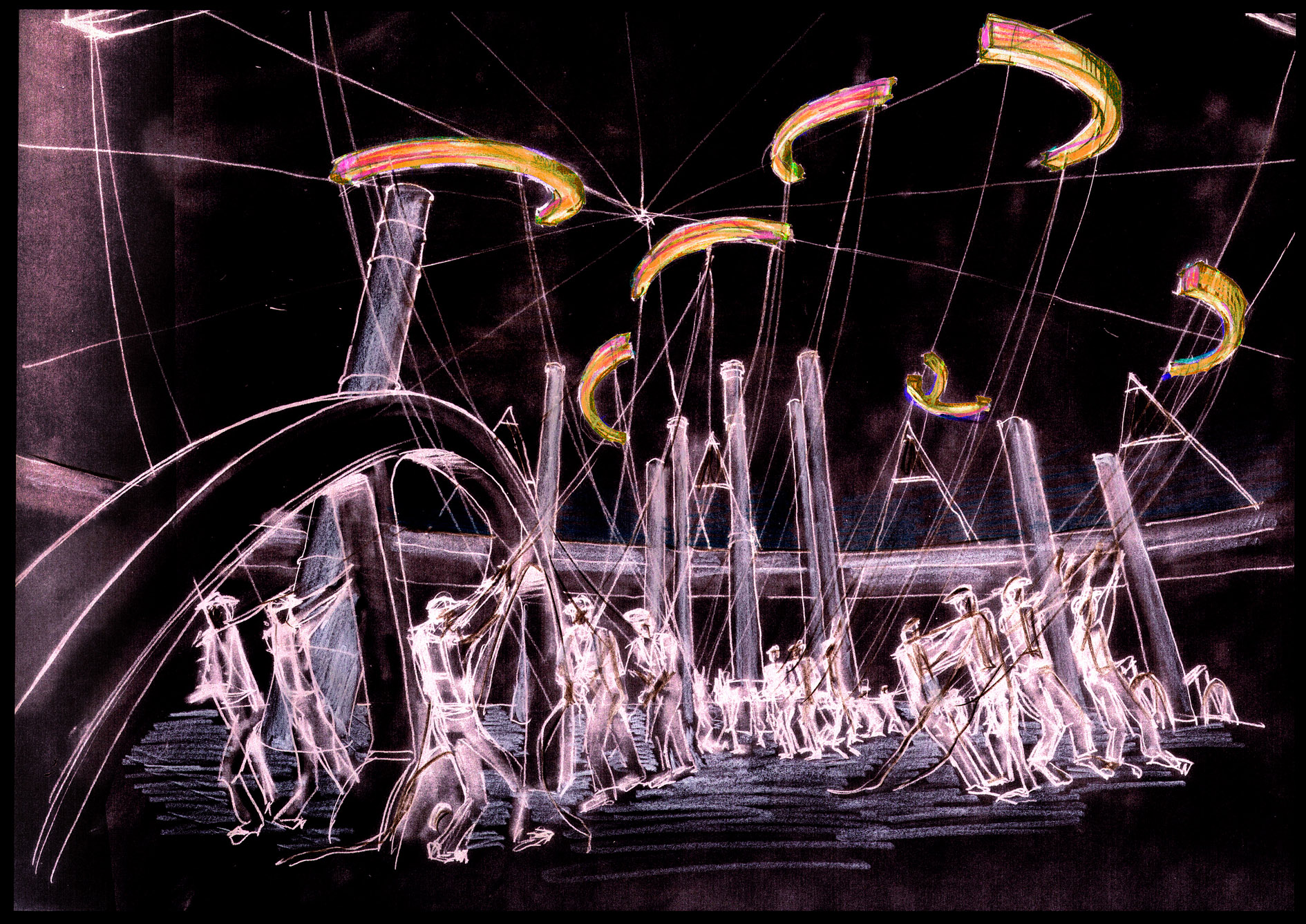 Sketch for the formation of the Olympic rings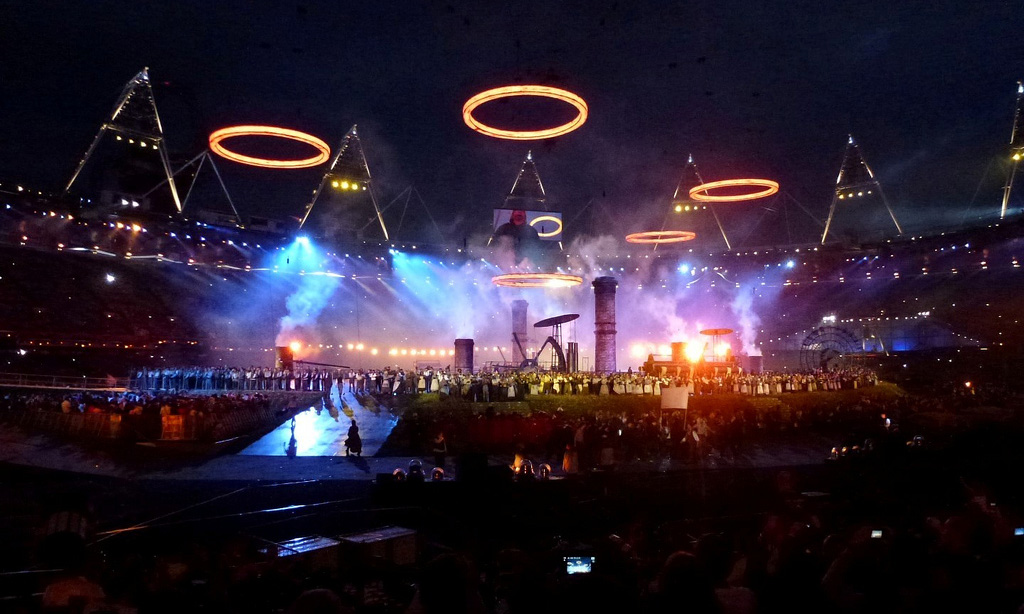 Concept for hospital beds on wheels with integrated 'street' light.
Some rights reserved.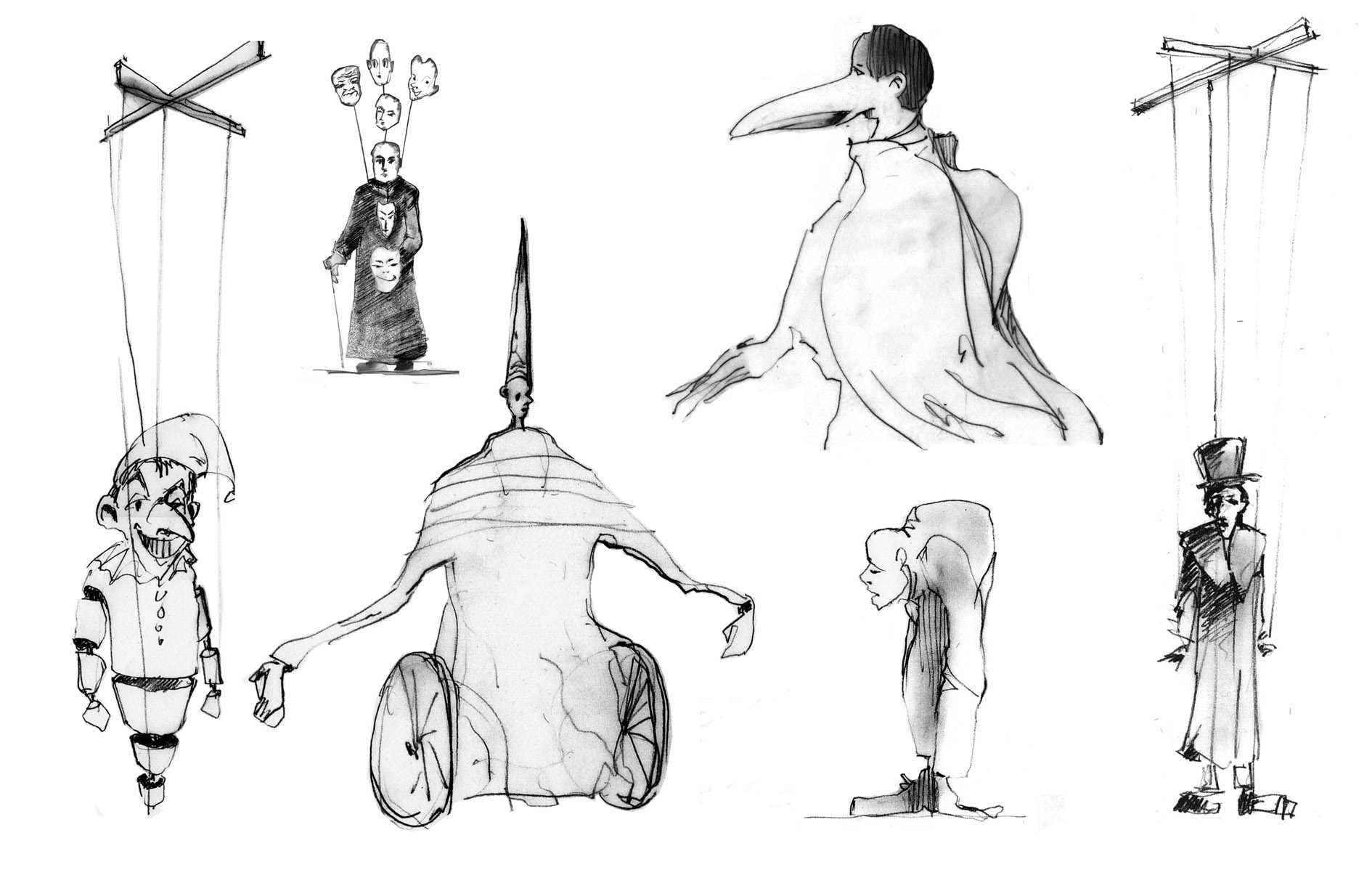 Nightmare characters based on children's literature themes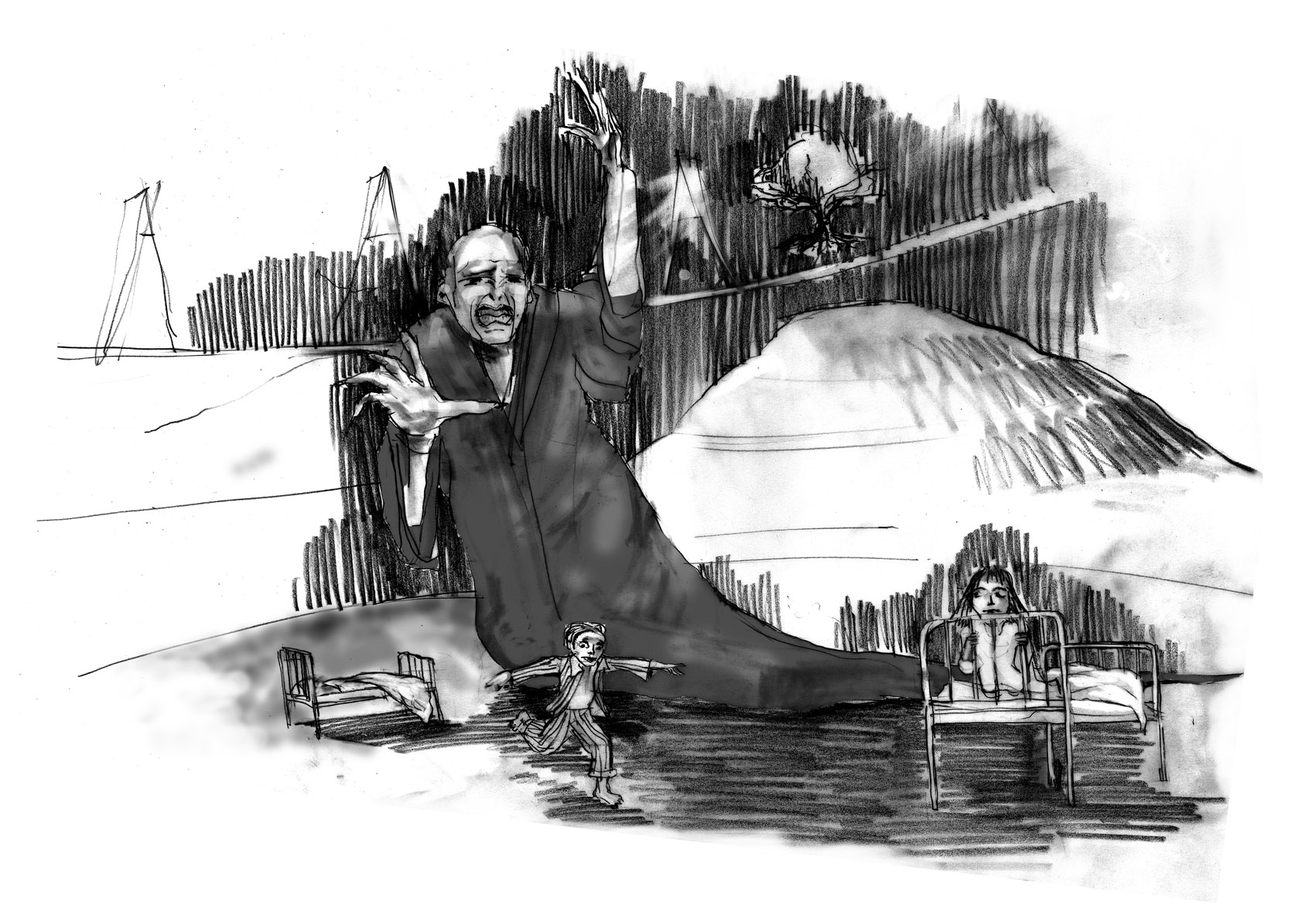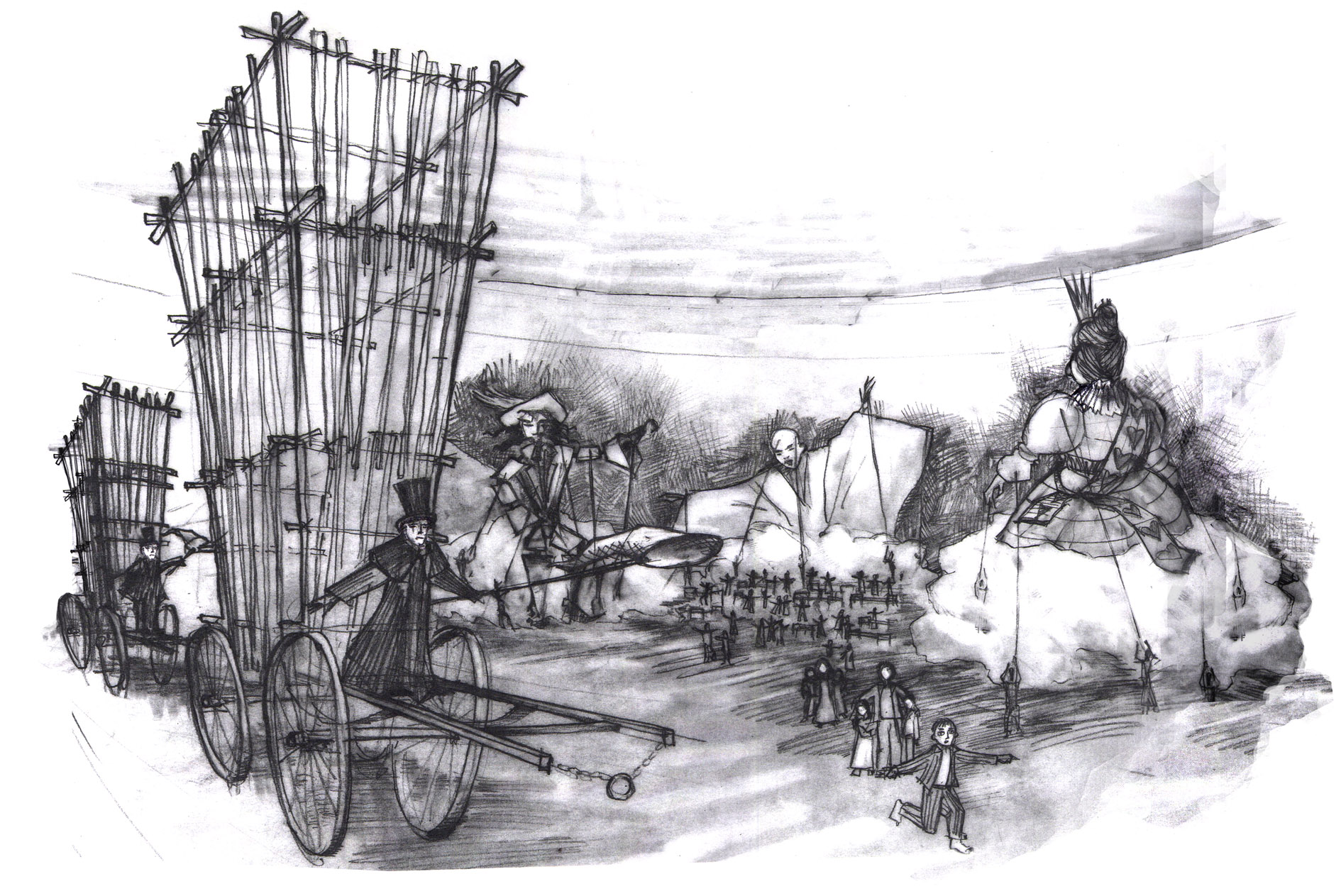 Full extent of the nocturnal nightmare before Mary Poppin's arrival